Structured Sober Living Homes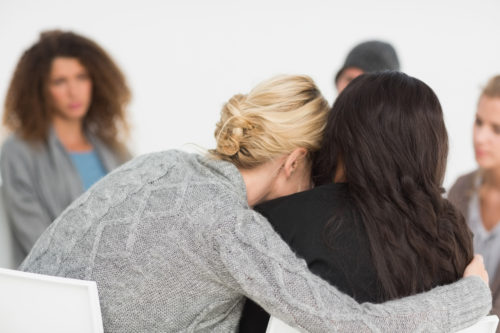 At BridgeWay, we believe anyone can heal their lives and recover to live a full, healthy – joyous-free life. However, not everyone is ready to do the inner work necessary to heal, grow & develop. Personally, we believe it's because of lack of understanding this process along with the time, effort & commitment it takes. Are you truly ready to take the time to go within, dig deep to understand your family of origins & history, feel repressed feelings, touch your pain, grieve the hurts within, take inventory to clean house, make the necessary amends, go through growing pains of maturity, learn the tools and apply them and take full ownership for your life? The reason why 'they' say it usually takes hitting bottom, is because this work is painful, and the pain of staying the same usually has to be greater than the pain it takes to change.
It is required upon moving in that an individual is ready to do their work, we know this process only works if we work it. That being said, we have a very healthy balance of freedom and structure. We operate from a place of love and compassion for all human beings yet maintain strong boundaries and standards by which we hold firmly. Before deciding if BridgeWay is right for you or your loved one, please read and understand some of our standards listed below. Our house managers are living lives of service, they have been through the process and understand the different pitfalls that happen along the way of this process. Through a compassionate yet firm approach, they are guides that help individuals stay on track in their healing and recovery. We as a staff keep a very close pulse on all of our homes to ensure the healthy family spirit and psychology of the community.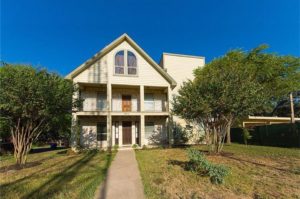 Standards & Client Expectations
A sponsor is required and if upon entering you do not have one, you will have one week to attain one.

There is a zero tolerance policy for using any mind altering substances. Any usage is an automatic discharge and we have our House Manager & Assistant managers living on the properties.

A minimum of 4 recovery meetings a week is required.

Mandatory of volunteering of at least one hour a week, either in a 12 step environment or other organization.

Making contact with at least two people in recovery daily.

Reading recovery literature daily

Attendance to all house meetings (twice a week)

Complete chore twice a week after the house meetings

Maintaining a healthy and positive attitude

Maintaining a clean space in the home
 (Each client must sign a client agreement upon being admitted, see more standards there)

BridgeWay has 3 different levels of AfterCare. 
Our Structure: the different levels of sober living at BridgeWay
People come to BridgeWay Sober Living at different stages in their recovery with different
needs. For those reasons we have created a multi-level system to meet the client where they
are in their recovery.
*All clients are enrolled in our case management program for their first 30 days.
High Structured Program: Under 30 Days of Sobriety
Amenities:
-Upscale neighborhood, close to downtown
-Executive Director is a licensed professional counselor and licensed chemical dependency
counselor
-Co CEO is a PhD level clinician
-Live in house manager and assistant house manager
-All access gym membership to the Town Lake YMCA (close to the home)
-Morning meditation
-Nightly check ins
-Three onsite AA meetings per week
-Case Management: recovery support, assistance with job placement, life skills
-Weekly recovery coaching
-Medication supervision
-Monthly maid service
-Drug testing and breathalyzing a minimum of twice a week
-Pet friendly ($295 pet fee)
Rules and Structure:
-Up by 8:30 am
-Morning meditation at 9:00 am
-Medication supervision and daily chores at 9:30 am
-10:00 am to 9:00 pm: meetings, job search, gym, recovery coaching, step work, IOP, etc
-Curfew of 9:00 pm
-House meetings at 9:00 pm: Tuesday: AA topic meeting, Thursday: Big Book study, Sunday:
accountability exercises
-In the first two weeks, cellphones and car keys are collected at curfew and handed back out
the following morning (can keep electronics overnight and there is a landline for phone calls
after 9:00 pm)
-Attend a meeting per day (house meetings count towards this)
-Find a sponsor in the first week and work a recovery program
-Use sign out board whenever leaving the house
-Get meeting slip signed and turned in once a week
-Find employment or enroll in school in the first 30 days
-No visitors allowed at the home (accept for sponsor)
Level 1: Structured Sober Living (first 30 days at BridgeWay, with a minimum of 30
days of sobriety)
Amenities:
-Quality homes, close to downtown
-Executive Director is a licensed professional counselor and licensed chemical dependency
counselor
-Co CEO is a PhD level clinician
-Live in house manager and assistant house manager
-All access gym membership to the Town Lake YMCA (close to the homes)
-Two house meetings per week
-Medication supervision
-Case Management: recovery support, assistance with job placement, life skills
-Monthly maid service
-Weekly drug testing and breathalyzing
-Pet friendly ($295 pet fee)
Rules and Structure:
-Up, bed made, daily chore done by 10:00 am on weekdays, 12:00 pm on weekends
-Curfew of 10:00 pm
-Attend four recovery meetings per week
-Find a sponsor in the first week
-Work a recovery program
-Attend all house meetings
-Find a service commitment
-Look for work, volunteer position or enroll in school (part time is recommended)
-No overnight passes
-Visitor Hours: 4:00 to 9:00 pm on weekdays, 2:00 to 9:00 pm on weekends
Level 2: Structure and Accountability, yet more independent living for those who have
completed Level 1
Amenities:
-Quality homes, close to downtown
-Executive Director is a licensed professional counselor and licensed chemical dependency counselor
-Co CEO is a PhD level clinician
-Live in house manager and assistant house manager
-All access gym membership to the Town Lake YMCA (close to the homes)
-Two house meetings per week
-Monthly maid service
-Weekly drug testing and breathalyzing
-Pet friendly ($295 pet fee)
Rules and Structure:
-Up, bed made, daily chore done by 10:00 am on weekdays, 12:00 pm on weekends
-Curfew of midnight
-Attend four recovery meetings per week
-Have an established sponsor
-Work a recovery program
-Attend all house meetings
-Have an established service commitment
-Have obtained employment, volunteer position or schooling (part time is recommended)
-One overnight pass per week in month two, two overnight passes per week in months three
and beyond
-Visitor Hours: 4:00 to 9:00 pm on weekdays, 2:00 to 9:00 pm on weekends
Level 3: The most independent level of sober living at BridgeWay, while still offering
support and accountability (for clients who have achieved certain recovery goals and
benchmarks)
Amenities:
-Quality homes, close to downtown
-Executive Director is a licensed professional counselor and licensed chemical dependency
counselor
-Co CEO is a PhD level clinician
-Live in house manager
-All access gym membership to the Town Lake YMCA (close to the homes)
-One house meetings per week
-Monthly maid service
-Weekly drug testing and breathalyzing
-Pet friendly ($295 pet fee)

Rules and Structure:
-Up, bed made, daily chore done by 10:00 am on weekdays, 12:00 pm on weekends
-No curfew
-Attend three recovery meetings per week
-Have an established sponsor
-Have completed all twelve steps
-Attend all house meetings
-Have an established service commitment
-Have steady employment, volunteer position or schooling
-Can take overnight passes at anytime, but must check in with house manager
-Visitor Hours: 2:00 to 10:00 pm all nights of the week