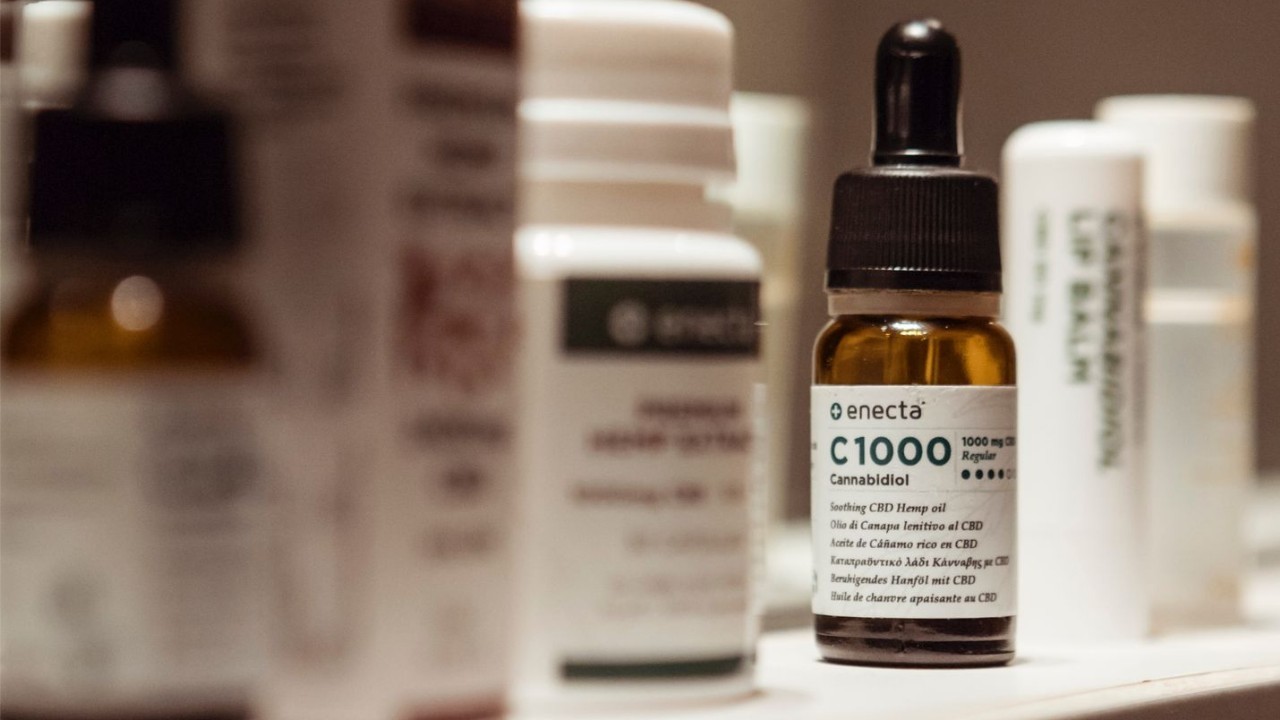 CBD, otherwise known as Cannabidiol is all the rage these days! Recent studies and research evidence have revealed the potential applications of CBD to the field of healthcare. However, this is not the first time that CBD has been used; Cannabidiol has been used as early as the 1940s. 
History of Cannabidiol
CBD was an accidental discovery made by Roger Adams in the 1940s. His aim was to extract a substance from the Cannabis sativa plant; however, a name was given to his discovery several years later. Lab testing soon began on animals to determine the extent of the benefits associated with the consumption of CBD. In the late 1960s, the British Pharmacopoeia released the first CBD Oil for medical use. A few decades later, a breakthrough was made when a connection between treating epilepsy and the consumption of CBD was found through a study.
What is Cannabidiol?
CBD is one of the two major active ingredients in marijuana; however, while marijuana-derived CBD is illegal, hemp-derived CBD is not. Because both marijuana and hemp contain levels of THC, the main psychoactive ingredient, we may also find this in trace amounts in CBD products. Thus, the legality of CBD is very controversial. 
Scientific studies have allowed us to believe that we may use CBD as a treatment option for certain ailments such as chronic pain, acne, anxiety, sleep disorders, arthritis, and a variety of similar conditions. CBD works by interactions with our body's endocannabinoid system, the system responsible for regulating bodily functions such as appetite, pain, sleep, mood, and our immune system's response to disease and infection. These interactions allow for a reduction in the symptoms felt by the mentioned conditions.
Cannabidiol also has anti-inflammatory characteristics that make it a viable treatment option for inflammatory skin conditions such as acne and dermatitis. In addition, CBD gives off an overall calming effect that makes it efficient in treating anxiety and mood disorders.
Difference Between Full Spectrum and CBD Isolate
These substances are different in the sense that CBD Isolate refers only to the crystalline powder that contains CBD. This product is often mixed with additives and synthetic chemicals which makes the effectiveness less great. Research shows that the effectiveness of this substance falls in a bell curve which creates limitations to its effectiveness when taken in different dosages.
Full Spectrum CBD refers to the plant oil containing CBD and other natural substances such as phytonutrient, chlorophylls, and terpenes. The natural substances make this form of CBD a more viable option when choosing an effective treatment. Some compare this consuming this CBD to taking vitamin supplements.
When making a purchase of CBD products, be sure to ask about the extraction method and the type of CBD. This can make a huge difference between whether the product will be effective in treating your ailment or not. It is an excellent idea to purchase your products from companies that perform third-party testing. Some companies may provide low-quality CBD products that have been derived from industrialized hemp that has been subject to large amounts of pesticides or synthetic chemicals. These products more often than not also include a larger than allowed concentration of THC that may have undesired effects.
The Legality of CBD in America
CBD products and supplements are currently legal in the entire nation with a few exceptions. While these exceptions are determined by the governing body of each state, the one common exception is where the CBD is originally derived from. In the year 2014, Kentucky, Wisconsin, Iowa, Missippi, Utah, Tennessee, Alabama, Florida, North Carolina, South Carolina, and Missouri legalized CBD for medical use. Despite this recent legalization, CBD is still classified as a Schedule 1 drug under federal law. This regulation does not only pertain CBD but to the cannabis plant in general.
The one exception to this federal regulation is the approval of Epidiolex, a form of pediatric epilepsy treatment containing a concentration of CBD. Because this treatment was approved by the Federal Drug Administration, CBD became later classified as a Schedule 5 drug meaning that it has the lowest potential for abuse or drug addiction. Schedule 1 drugs are normally prone to drug addiction which may require an individual to enter drug rehab at a drug treatment center. Using CBD does not run the risk of having to enter drug rehab at a drug treatment center and therefore, it is a popular choice for patients across the nation.
The passage of the 2018 Farm Bill changed the situation regarding the legality of CBD. This federal regulation allowed for the legality of hemp-derived CBD in all fifty states. This allowed for businesses selling CBD products to prosper and boom into the CBD industry we know today.
Restrictions of Using CBD Products
CBD products are sold in a variety of places including local grocery stores, pharmacies, drug stores, and even retail. These products include vapes, gummies, tinctures, oils, topical lotion, and more. While there is no specific law regarding the sale of CBD products to minors, most stores will not sell any products to anyone under the age of eighteen. 
This is due to one main reason: certain CBD products may include a small concentration of THC. Because THC is psychoactive, it is best to not allow minors to purchase these products. However, it is a completely different story online. Anyone with access to an account of an adult aged twenty-one or over can purchase CBD products on any online retailer.
Flying with CBD Products
With the controversial nature of CBD products, it can be difficult to determine whether or not you may bring these products with you on your vacations or ventures out of the country. The simple answer to this is: yes. The Transportation Security Administration has recently updated its policy concerning traveling with medical marijuana. Consequently, it is now completely legal to travel aboard a plane with hemp-derived CBD products. This is great news for frequent flyers with anxiety!
The Future of CBD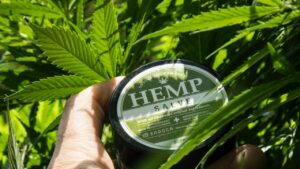 CBD products have become one of the most sought out treatments and supplements in the nation and as a result, major companies are now looking to add this substance into their products. Coca-Cola has recently released a statement pertaining to the future addition of a minor concentration of CBD to their drinks and even Oreos has discussed doing this! The current generation demands safe-to-use products that are all-natural and organic. CBD meets both of these requirements and is one of the most talked-about substances among the Millenials. 
With this in mind, citizens are demanding that states legalize cannabis for both recreational and medical use. Three states have already done this and more are considering doing the same. Experts estimate that cannabis may be fully legal within the next decade to meet high consumer demands within the United States.