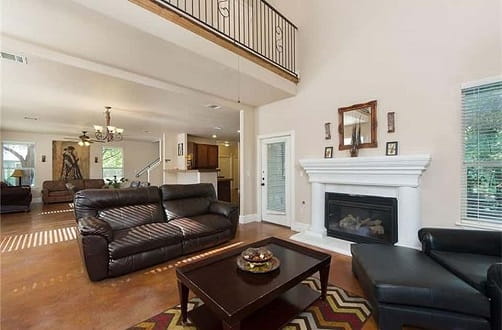 OUR HOUSES
Our upscale homes are carefully researched for the most convenient locations to provide the best quality sober lifestyle Austin has to offer. Austin is consistently voted the #1 place to live in America, mostly because it's one of the most healthy and active cities in the country. This is why we choose our locations to be in the heart of city and we are the only Sober Living that provides aftercare in the downtown Austin/Central area. We've created each of our homes to be holistic sanctuaries to cultivate a space of healing, peace and comfort.  Our homes (both men and women's) are designed specifically for healing and recovery, as well as for re-integration into society with walking distance to jobs, school and volunteering organizations. Everything is included for our residents, from the highest quality amenities, house supplies, holistic services, even new towels and linens. All that is needed is food and toiletries upon entering.
All our upscale homes include:
All amenities & supplies included
U-verse premium cable & high speed internet
Washer & Dryer
Walking distance to meetings
Strong family environment
Bus Stop just steps away
Central/South/Downtown
Maid Service
Two Weekly house meetings
Many rooms come with a small flat screen TV
Best YMCA in Austin on Town lake – Gym Membership
Rated #1 most desirable neighborhood (Bouldin Creek, 78704)
Our Houses are located in the heart of South/Central Austin, between Bouldin Ave, Congress, First St & Lamar, some are just blocks away from town lake. Our homes are walking distance to many major Austin hot spots- including Town lake, Zilker park, the trail, music hall, Barton Springs, Downtown, Torchy's tacos, and many of the local favorite coffee shops and cafe's.